Four (4) Points Reduced
Got a moving violation in New York State? Want to reduce points from your drivers record? Then our New York State Defensive Driving program is perfect for you. Get a four (4) point reduction off your record just for doing our program on the web!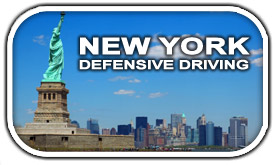 New York State Defensive Driving Online
PointInsuranceReductionProgram.com's online course is straightforward and inexpensive. There is absolutely no final exam and our course meets all NY DMV requirements for an approved Point and Insurance Reduction Program. If you live in New York State, take the course that only consists of 4 sections and earns you the Completion Documentation you need to receive all of the benefits that comes with finishing a defensive driving class: insurance reduction, point reduction, and valuable defensive driving laws knowledge gained!
Support For New York Defensive Driving
You are our valued customer and at PointInsuranceReductionProgram.com, we are here to help you with any problems you may have along the way. You can contact us via our 800 number or with email and one of our helpful staff members will be ready to answer your questions.
Our Traffic School Mission
Offering the leading programs at cheaper costs - that's only part of the PointInsuranceReductionProgram.com Defensive Driving Mission. We strive to provide trafficschool programs that you can rely on to make you a more capable and more knowledgeable driver in New York State.

Completing My Web Defensive Driving Course
In a hurry to finish your New York State Defensive Driving requirement? Then you can go at your own tempo and finish the course in a single sitting. Or take your time and split the program into multiple sessions, doing a little here, a little there. We save your work as you go. It's that trouble-free and flexible!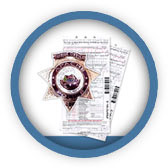 How Long Does Defensive Driving Take?
Your PIRP will last at least 5 hours and 20 minutes in length. State defensive driving law requires that all approved defensive driving programs be a bare minimum of 5 hours and 20 minutes long. PointInsuranceReductionProgram.com abides by this time requirement, thus ensuring that you get a New York State DMV approved class and will be eligible for your auto insurance premiums discount and point reduction advantages.
Cost To Take Defensive Driving In New York State
Get everything you need for your 10% NY insurance premiums savings and 4 point reduction on your NYSDMV driving record - and it only costs $24.95, Including your Completion Documentation and live support!
Several Straightforward Ways To Pay For Your Class
Pay for your New York State defensive driving class with one of our easy payment methods: we accept payment online with Visa, MasterCard, Discover, or American Express!